WHATEVER POSITION YOU ARE LOOKING FOR, DOWNLOAD OUR APP. WE CAN HELP YOU FIND YOUR PERFECT POSITION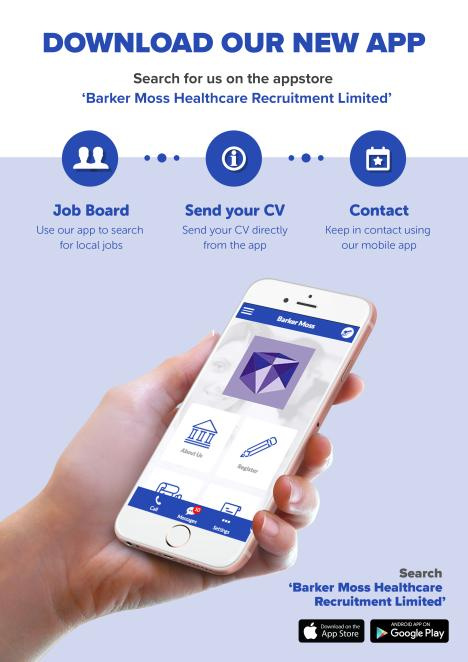 Why Choose Us?
We specialise in providing practices with permanent and Locum Healthcare professionals. We also support and advise candidates to find their perfect job.
Here at Barker Moss, we understand the need for practices/clinics to have a reputable agency to provide them with professional, reliable & friendly staff.
Our highly experienced recruitment team specialise in placing Healthcare Professionals throughout the country. Our team have over 60 years combined experience in the Dental & Healthcare Profession and together over 45 years in the Dental Recruitment Industry.
We offer support and help to both NHS and Private/Independent Practices, Clinics, Hospitals and Corporates. We also supply Locum staff to the Armed Forces, Nationwide & Overseas.

*****We are fully compliant with Cyber Essentials******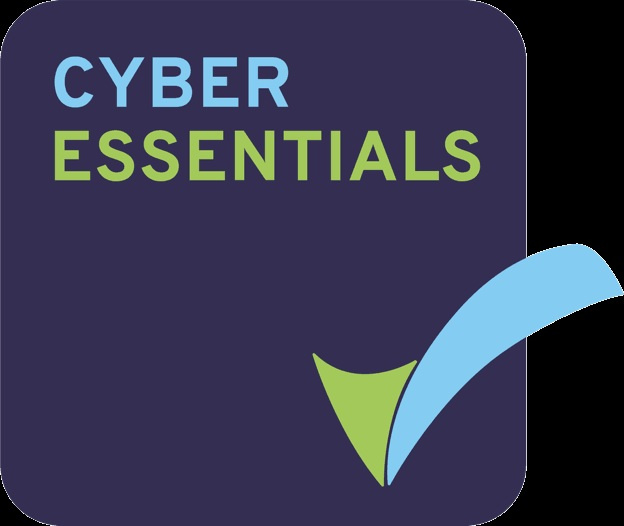 PRIVACY POLICY
This privacy policy sets out how BARKER MOSS HEALTHCARE RECRUITMENT LIMITED uses and protects any information that you give BARKER MOSS HEALTHCARE RECRUITMENT when you use this website.

BARKER MOSS HEALTHCARE RECRUITMENT LIMITED is committed to ensuring that your privacy is protected. Should we ask you to provide certain information by which you can be identified when using this website, then you can be assured that it will only be used in accordance with this privacy statement.

BARKER MOSS HEALTHCARE RECRUITMENT LIMITED may change this policy from time to time by updating this page or when making necessary improvements. You should check this page from time to time to ensure that you are happy with any changes. This policy is effective from 25/05/2018.

The personal data that we collect may include the following:

Your Name

Your Address
Your Practice details and staff information

Your Email and other contact details

Your Date of birth

Your Job history (including information relating to placements through us)

Your Educational history, qualifications & skills

Your Visa and other right to work or identity information
Your Bank details

Your Passport
Your Driving licence

Your National insurance and tax (payroll) information

Your Next of kin and family details

The Contact details of referees

Personal information relating to hobbies, interests and pastimes


Information contained in references and pre-employment checks from third parties

Other sensitive personal information such as health records (see 'Sensitive Personal Data' section below).
What do we do with the information we collect and hold:
We require this information to understand your needs to be able to provide you with the best service and in particular for:
Improving our products and services
Internal record keeping
sending out emails about current vacancies or other information we think will be of interest to you, using the email address you have given to us.
Compliance with legal obligations (Regulatory & Statutory Obligations)
We must comply with a number of statutory provisions when providing our Recruitment Services, which necessitate the processing of personal data. These include the
Conduct of Employment Agencies and Employment Businesses Regulations 2003, which amongst other things requires us to:

Verify your identity

Assess your suitability for an external job role

Maintain records for specific periods

Where we engage a person to work for us (whether directly or as supplied to a Client), there are other statutory obligations that must be complied with including payroll, tax, social security, HMRC reporting requirements, and any other law or regulation.

We are also required to comply with statutory and regulatory obligations relating to business generally, for example complying with tax, bribery, fraud/crime prevention and data protection legislation, and co-operating with regulatory authorities such as HMRC or the Information Commissioner's Office.


Sensitive Personal Data (SPD)
Sensitive personal data is information which is intensely personal to you and is usually irrelevant to our consideration of your suitability for a job role. Examples of SPD include information which reveals your political, religious or philosophical beliefs, sexual orientation, race or ethnic origin, or information relating to your health.

Regardless of the basis for your dealings with us, we request that you do not provide us with any sensitive personal data unless absolutely necessary, or specifically asked for as part of your application. However, to the extent that you do provide us with any sensitive personal data, such as data which you choose to share with us in conversation, we shall only use that data for the purposes of our relationship with you or for the provision of our Recruitment Services. This will be for one or more of the following reasons:

You have explicitly consented to the processing

For the purpose of our assessment of your suitability for job roles or working capacity

Where processing is necessary for the purpose of obligations or rights under employment.

To maintain records of our dealings to address any later dispute, including but not limited to the establishment, exercise or defence of any legal claims.


Who do we share your personal data with?
We shall not share your personal information unless we are entitled to do so. We always ask for written consent to pass your details to any 3rd party.
The categories of persons with whom we may share your personal information include:

Individuals, hirers and other third parties necessary for the provision of our Recruitment Services

Any regulatory authority or statutory body pursuant to a request for information or any legal obligation which applies to us

Legal and professional advisers

Insurers



Security
We will ensure that appropriate measures are taken against unlawful or unauthorised processing of personal data and against the accidental loss of or damage to, personal data. We have in place procedures and technologies to maintain the security of all personal data from the point of collection to the point of destruction. These procedures will guarantee the confidentiality, integrity and availability of the personal data. We will only transfer personal data to a third party if they have in place measures that provide for a similar level of security.


Our website may contain links to other websites of interest. Our social pages such as Instagram, LinkedIn, Facebook may be linked with our website. However, once you have used these links to leave our site, you should note that we do not have any control over that other website. Therefore, we cannot be responsible for the protection and privacy of any information which you provide whilst visiting such sites and such sites are not governed by this privacy statement. You should exercise caution and look at the privacy statement applicable to the website in question.



Email

BARKER MOSS HEALTHCARE RECRUITMENT LIMITED complies with the Privacy and Electronic Communications Regulations 2003 in the United Kingdom. We respect the privacy of personal email accounts and we store your email address as securely as any other personal information we hold. We will not send you unwanted email messages and your details will not be passed to any organisation outside BARKER MOSS HEALTHCARE RECRUITMENT LIMITED without your explicit permission. If you have given us permission, we may use email to send you messages to keep you up to date with news about our current services, as well as anything you express an interest in, either online or through other contact with BARKER MOSS HEALTHCARE RECRUITMENT LIMITED.
Controlling your personal information
You may choose to restrict the collection or use of your personal information in the following ways:
If you have previously agreed to us using your personal information for us to contact you on when assisting you in your Dental Recruitment, Locum and additional Services, you may change your mind at any time by writing to or emailing us at BARKER MOSS HEALTHCARE RECRUITMENT, CHERRY ORCHARD DRIVE, BROMSGROVE, WORCS. B61 8RL -
enquiries@barkermossdental.com
We will not sell, distribute or lease your personal information to third parties. Your personal information is shared with BARKER MOSS HEALTHCARE RECRUITMENT with your permission when you complete our contact form to suggest that you would like us to assist you in Dental Recruitment or Locum Services. If you decide that you would not like us to hold this information, just write to us and we will delete all record of any personal data that we have of you.
You may request details of personal information which we hold about you under the Data Protection Act 1998, soon to be under the GDPR guidelines after 25/05/2018.
If you believe that any information we are holding on you is incorrect or incomplete, please write to or email us as soon as possible at the above address. We will promptly correct any information found to be incorrect.