We specialise in helping practices and candidates fill their recruitment requirements

Dental Hygienist/Therapist vacancies/Orthodontic Therapists
NEW POSITION JUST IN:
A practice in the lovely market town of Evesham is looking for a Dental Hygienist for 1 to 1 1/2 days per week.
This practice located on the edge of the Cotswolds needs a dedicated, caring Dental Hygienists on a Friday and possibly a Saturday morning.
The hours for a Friday are 9-5
Saturday hours are 9:00 - 12:30
A nurse is provided and the appointments are 30 minutes on a Private basis.
This position is to start from week commencing 7th October 2019. A locum will be considered whilst a permanent Hygienist is recruited.
The pay on offer is excellent, with 50% split = £40 per hour.
If you have GDC registration, Hep B immunisation, Indemnity and DBS and would like to discuss this further, please call us for a chat. 08450098669
11.9.19
We are looking for a Dental Therapist for their mixed practice in B29, Birmingham.
This is a part time position to start on 8th October 2109.
Days to be worked: Mondays Tuesdays & Thursdays.
Monday 9 - 5
Tuesday & Thursdays 9 - 8
This position will be on a self employed basis, and the Therapist will have their own surgery at this mixed practice.
The practice is located 10 minutes form a train station and only 20 minutes drive to the City centre.
There is also parking available on the road close by.
The practice is a well established practice with loyal and valued patients.
RESPONSIBILITIES:
You will be required to perform the standard duties of a dental hygienist with appointments ranging from 20 mins for Hygiene up to an hour for restorative treatment.
WHAT YOU ARE OFFEREDED:
There will be a nurse on site for you.
The hourly rate on offer is negotiable (around £25+)
Newly qualified Therapists will be offered slightly less
You must have the following:
GDC REGISTRATION
PROFESSIONAL INDEMNITY
DBS
HEP B IMMUNISATION
REFERENCES
PLEASE CALL BARKER MOSS HEALTHCARE RECRUITMENT ON 08450098669 FOR MORE INFORMATION
ORTHODONTIC THERAPISTS
BARKER MOSS HEALTHCARE RECRUITMENT HAVE AN AMAZING NEW POSITION FOR AN ORTHODONTIC THERAPIST IN THE BERKSHIRE AREA.
Our client has 4 practices in Reading, Wokingham, Theale & Bracknell. You will be required to work over some or all of them
They are looking for somebody to start as soon as possible.
This is a part or full time position working over 5 days. Practice hours are open from 08:00 - 19:00.
The core hours are: Monday - 8am-4.30pm, Tuesday & Thursday 10am-7pm, Wednesday 8.15am-5.30pm and Friday 7.45am-4.15pm with one Saturday morning per month.
The practice is offering:
£20.00 - £28.00 per hour
20 days holiday plus bank holidays for full time staff
Easy access to M3, M4 & M329M
Town and amenities very close by.
This is an excellent opportunity for an experienced orthodontist to join a lovely friendly team with Hygienists, and full support staff.
THE PRACTICES ARE WELL ESTABLISHED FULLY REFURBISHED WITH EXCELLENT SUPPORT STAFF. THEY OFFER NHS & PRIVATE TREATMENT.
YOU MUST BE GDC REGISTERED AND HOLD CURENT DBS, INDEMNITY & HEP B IMMUNISATION.
PLEASE CALL US ON O08450098669 FOR FURTHER INFORMATION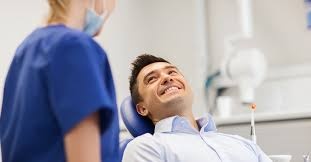 Locum Dental Hygienists & Therapists are always required for the following areas:
Worcestershire
Warwickshire
West Midlands
Staffordshire
Shropshire
EXCELLENT POSITIONS, EXCELLENT HOURLY RATE. USUALLY AROUND £36
Locum contracts with the Armed Forces
LOCUM DENTAL HYGIENIST CONTRACTS WITH THE MINISTRY OF DEFENCE FOR CIVILIAN HYGIENISTS
THESE ARE CIVILIAN POSTS WITHIN THE MILITARY
20.8.19

********DENTAL HYGIENISTS***************URGENTLY NEEDED********* DENTAL HYGIENISTS.
The Ministry of Defence are in need of civilian MOD dental Hygienists for the following:

RMB Stonehouse Dental Centre Plymouth, Devon, to start ASAP until 30/08/2019 37hrs per week.
Aldershot, Hants to start ASAP until 01/10/2019 15hrs per week.
Brize Norton, Carterton, Oxon. to start ASAP until 03/09/2019 37.5hrs per week.
HMS Excellent Dental Centre, Portsmouth, Hants to start ASAP until 04/10/2019 35hrs per week.
Brize Norton, Carterton, Oxon. to start 04/09/2019 until 04/12/2019 37.5hrs per week.

37 hrs per wk Pay £36.27 per hr self employedPaid weeklyYOU MUST BE GDC REGISTERED, HOLD CURRENT DBS, INDEMNITY & HEALTH CLEARANCE
CALL Barker Moss Healthcare Recruitment Limited 08450098669 www.barkermossdental.com