We specialise in helping practices and candidates fill their recruitment requirements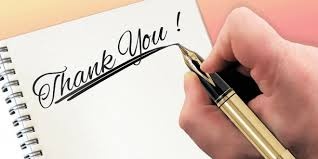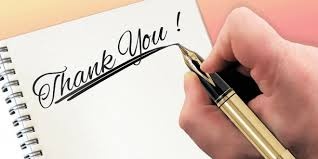 "It was immense pleasure dealing with Barker Moss Healthcare - My initial enquiry was handled professionally and efficiently, all along the process I was clearly told of what was expected and the progress of my application. Initial and throughout my application it was dealt with Jacquie Barker- she was very approachable, friendly, professional and extremely informative. What was very noteworthy was that when she was on leave, my application was appropriately allocated to Sue who continued with ease in making progress in completing my application. For me this shows a solid company ethos, culture and continuity also reassurance any applicant that it is taken forwards and not left stagnant. My case was very complicated as I was relocating from the Far East back to UK. So most correspondences were whilst I was in the Far East; +7hours. All responses were very prompt and efficient but more so very constructive and informative. Even to the details of accommodation, location of working and transportation were duly assisted with by the team. For all this I am indebted to all involved and all my requests were fulfilled and more. I have no reservations in dealing again and extremely highly recommend Barker Moss Healthcare as a recruitment agency- a big thank you!"
SM 17.6.2019
"From the moment I answered the phone from Jacquie Barker, from Barker Moss Dental Agency,
I could tell immediately I was dealing with a most professional Agency.
Jacquie showed genuine interest in trying to find a suitable position for me and went through my C.V. in great detail.
She had one position advertised which she felt would be suitable and within a couple to days, called to advise a similar position was also available and asked if I would be interest.
From the moment she put my details forward she kept in touch with me to keep me updated on the progress of the application. She encouraged me constantly to keep my hopes up in securing one of the positions as she knew how anxious I was not being employed at that time.
I did get the job and from that moment all weekly payments were paid promptly and Jacquie continued to be very professional and supported me when little niggles arose as they can working in a Locum position.
I can thoroughly recommend Baker Moss Dental Agency and I can never thank Jacquie enough for all the hard work and dedication she gave, not only in finding me a position but also supporting me through my contract.
A first class Agency! Thank you!
Candidate Name: Heather Van Jaarsveldt
Fabulous service! We've often had difficulty getting the standard of nurse historically but not with Jacqui and Barker Moss. They didn't just provide a nurse when we needed one but provided us with two, both of whom were excellent. We will not be looking anywhere else when we need additional support.
Client Name: Debby Stacey
Both Jacquie and Sue have been very helpful and supportive over the past month in organising locum support for our practice. The choice of locum have been outstanding, liked by both staff and patients. I would certainly use Baker Moss Dental Recruitment again and would recommend them to our praises. I wish them every success in their business. Many thanks.
Client Name: Casey Vivian